Download Our Guide to Fun and Adventure in Jordan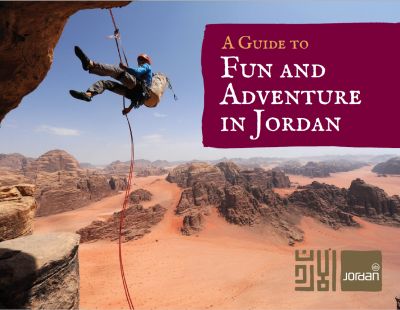 Are you a thrill seeker looking for that next adventure to get your heart pumping? Jordan is a global hotspot for adventure-seekers. Do you enjoy less exhilarating adventures? Jordan is home to adventure activities for those of you who enjoy more relaxed adventures. In this guide, we will cover all the best adventure activities. Just to name a few:
Rock climbing on the cliffs of Wadi Rum

Hiking through the Dana Biosphere Reserve

Snorkeling, sailing and jet skiing in the Gulf of Aqaba

Camel rides through the ancient city of Petra
The adventure travel industry in Jordan is one of the prides of Jordan. If you can dream the adventure, we have it. We invite you to download A Guide to Fun and Adventure in Jordan to begin planning your exciting trip to Jordan!