Download Our Guide to History and Culture in Jordan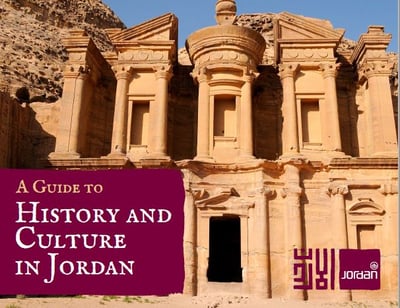 Imagine over 2,000 years of history at the tips of your fingers, learning about the birth of civilization and immersing yourself in an entirely new, welcoming culture. In this guide we will cover the best historical and biblical sites, museums and cultural hotspots. Here are just a few of these great places:
The Jordan Folklore Museum in Amman

The Church of St. George in Madaba

The ancient city of Petra

Mameluk Fort in Aqaba

The South and North Theaters in Jaresh
The hospitality in Jordan creates an opportunity for you to experience the culture as if you are a resident yourself. We invite you to download this guide to learn all the best places to experience the rich history and hospitable culture of Jordan!