Day 3:

A Meal in Madaba - Overnight at the Dead Sea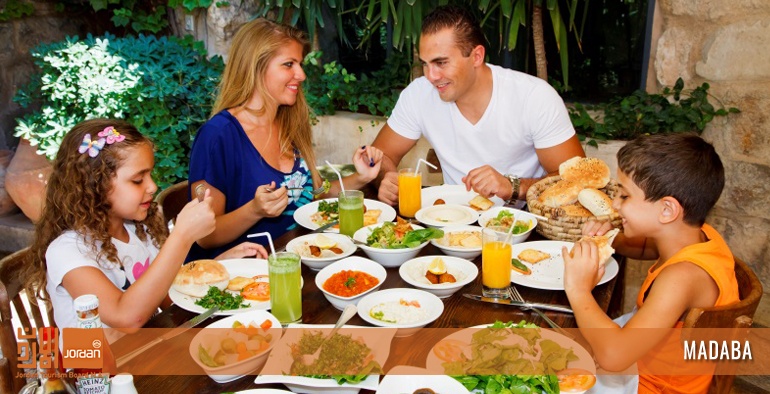 In the morning, depart to Madaba stopping on the way at the Terra Rossa Olive Press to learn about the process and have an olive oil tasting. Enjoy fresh mana'eesh for breakfast made with Za'tar (Thyme) and Jordanian olive oil.
Then head to St. George Church to see the Byzantine mosaic map of the Holy Land and other sites in the area. For lunch, try Sajjiyeh at Dana Restaurant, Arabic mezze at Haret Jdoudna or other restaurants in Madaba.
After lunch, transfer to Mt. Nebo and visit where Moses viewed the Holy Land, then wind your way down to the lowest point on earth and spend the night at the Dead Sea.